Edited news and comment articles are being replaced on this wiki by
articles with rss feeds
. So this page or series of articles is no longer being maintained. If you wish to reactivate this page, please remove this notice and leave a note on the
Community Portal talk page
, thanks.
December 2011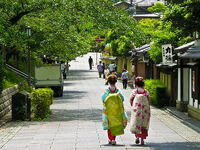 Data from the Global Carbon Project shows carbon emissions from our planet increased 5.9 per cent from 2009 to 2010, the largest jump in any year since the Industrial Revolution, December 29 [1]
Canada ditches Kyoto climate agreement, 13 December [2] "Canada's decision to ditch the Kyoto climate agreement and focus on dirty fuels will cost them and future generations dearly," Friends of the Earth


Environmental groups hail historic court decision upholding European law to curb airplane pollution, address climate change, 21 December 2011 [3] place
United Nations Environment Programme (UNEP) announces closure of the Climate Neutral Network, 20 December [4]

Vast methane 'plumes' seen in Arctic ocean as sea ice retreats, 13 December [5]

China lays out detailed plan to control greenhouse gas emissions in the coming five years, 2011-12-07 [6]
Poorer countries overtake rich world's consumption carbon footprint, 6 December [7]
Carbon dioxide emissions show record jump, Latest research on carbon dioxide emissions from burning fossil fuels shows they have increased by half in the last 20 years, 5 December [8]

November 2011

2011: world's 10th warmest year, warmest year with La Niña event, lowest Arctic sea ice volume, 29 November [9]
Dame Vivienne Westwood pledges £1m to tackle climate change, 28 November [10]. Dame Vivienne Westwood has pledged £1 million to help tackle climate change, claiming governments have been too slow to distribute funding for green projects.

The world is locking itself into an unsustainable energy future which would have far-reaching consequences, IEA warns in its latest World Energy Outlook, 09 November [11]
News Sources
Edit
Related topics
Edit
References
Community content is available under
CC-BY-SA
unless otherwise noted.