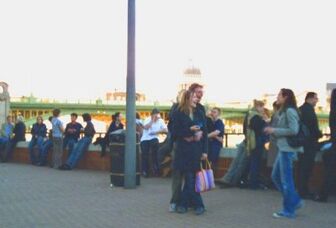 Action Ideas
Edit
Neighbourhood Watch
Community Safety partnerships

(Try links below for more ideas - for example crimereduction.gov.uk's Ideas Exchange)
Why it matters (article needed)
Peace and community safety can be seen as an essential precondition of sustainable development.
See separate article - Community safety UK news
UK
Policing 2.0 (15.10.10)(final), Policing in the 21 st Century Are you ready to harness the potential of the social web? Policing 2.0 Conference 18 th October 2010 Catherine Howe (on slideshare)
Tip: click on the category links to find more examples throughout this wiki: UK, global / Guidelines for listings
82 per cent of the (UK) population selected community safety as among the most important jobs for councils. Source: Communities and Local Government, June 30 2008

Wanted pages and external links International
UK
Community content is available under
CC-BY-SA
unless otherwise noted.