The city's bicycle paths are extensive and well-used. Bicycle paths are often separated from the main traffic lanes and sometimes have their own signal systems. Copenhagen is known as one of the most bicycle-friendly cities in the world, with up to 32% of people commuting to work by bicycle [1] and is a center of bicycle culture. The city provides public bicycles which can be found throughout the downtown area and used with a returnable deposit of 20 kroner.
Copenhagen's well-developed bicycle culture has given rise to the term 'copenhagenize'. This is the practice of other cities adopting Copenhagen-style bike lanes and bicycle infrastructure.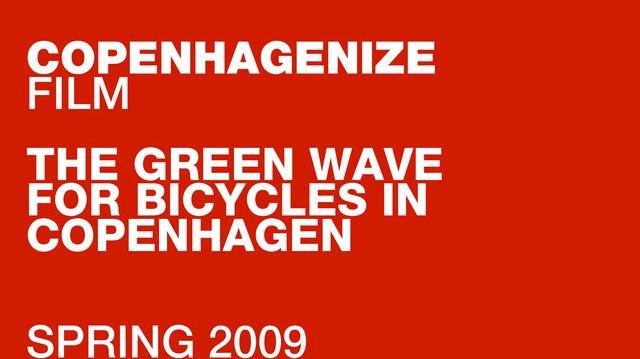 Tip: click the four arrow symbol, bottom right of each embedded video (where available) to view video full screen.

Related topics
Edit
Cycling

Portal
-
Why cycling matters
-
news
-
cities
-
A-Z
-
Images
CO2, Al,  H2O, Hg, Pb, Fe, SO2, S, Zn, NOx, NO2, Cl, Si, Bi, O, NH3, U, B, N, P, CH3,
< Copenhagen
References
Community content is available under
CC-BY-SA
unless otherwise noted.