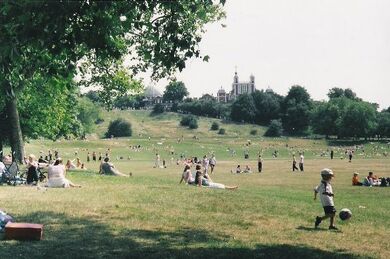 "In an ideal society, everyone should work for the wellbeing of others." Mencius

In the context of sustainable community action, quality of life or wellbeing tends to be about wellbeing within and through community, as well as more individualistic or personal notions.
Although used extensively in discussions about sustainability, the terms 'quality of life' and 'wellbeing' are not without controversy. Some people object that wider and more personal meanings - for example the belief that greater affluence leads to greater quality of life - have very little to do with sustainability.
Quality of Life in all areas, in your area, can be improved, if local people's ideas are really listened to and properly valued. So Community involvement and empowerment are really important. People who feel they can influence decisions about where they live (or work, or play) tend to have better quality of life.

2007
April 12 2007 - Peter Singer keynote speaker at at Port Phillip Speaks Community Summit, Saturday April 28 2007. Singer, who was nominated by Time magazine in 2005 as one of the world's top 100 influential people, will talk about building sustainability, both on an environmental and community level. Port Phillip Online / News Australia, Community involvement
February 14 2007 - In rich countries children's basic needs have been generally met but there is scope for further progress in child well-being. UNICEF News note
Being 'green' now the socially acceptable norm, November 2 [2]

References
↑ Energy Bulletin, Apr 20 2010
↑ Department for Environment, Food and Rural Affairs, November 2
Community content is available under
CC-BY-SA
unless otherwise noted.