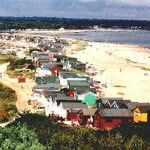 Hi! I'm Phil Green. 'Philralph' used on email lists and kept for continuity.
Live in a small town in rural Kent, UK. Married with two grown up sons. Lived here for approx 30 years, but grew up by the sea, in Bournemouth. Family connections in Mallorca
Particularly interested in how ordinary citizens and communities can become co-producers and co-designers of their own futures. Some things been involved with - Local sustainability action, Local Agenda 21, demography, volunteering, LETS. Other interests include running, sport, cooking, gardening, art, design, film, music, philosophy, psychology, spirituality, futurology, sci-fi and fantasy.
Founded this wiki on Dec 6 2004, and have been active here almost continuously since.



For more on Sustainable Community Action wiki see our intro page on: appropedia:Sustainable community action
Is there any way to better support civic value wiki? This particular wiki, along with some others I suspect, was always intended as something with hopefully civic, rather than (only) social value [1].
Alternative contact options: my WiserEarth page or via Twitter.
| | |
| --- | --- |
| es-1 | Este usuario puede contribuir con un nivel básico de español. |
References
↑ Clay Shirky: How cognitive surplus will change the world, June 2010 video here